---
---
I am humbled at how many people have reached out to me about Anna's passing. I haven't seen Anna for many years and friends from high school who knew Anna, as well as many others, are all offering their condolences. I'm grateful for so much love from so many people.
Although I'm writing these words for cathartic reasons, I hope that this celebrates Anna's life in some way. Anna's life was vast and complicated and she was so many things to so many people. When my brother told me that Anna had passed it unexpectedly pierced me in an unreachable place and I'm still trying to find honest words to free these feelings.
For the years that I knew her, for me, the messy, angry, passionate, wild, peaceful, and loving Anna was far richer and more alive than the polished public personality. The real Anna, even with her treacherous and tumultuous facets, surpassed her public persona. When Anna was on your side, you could not have a better companion. If you threatened her world in any way, woe unto you. Life with Anna was never boring, and more often than not, full of life.
I met Anna on the set of a TV show when I was ten years old and she was twenty-five. She and my dad were filming a TV movie called Two On A Bench. Anna had a little Mercedes-Benz coupe and one night, with my dad's permission, she drove me to an after party. She took me 90 mph on Motor Avenue and said, "Don't tell your father." Anna was fun and exciting, and sometimes the road could be quite dangerous.
Without any doubt, the greatest gifts that Anna gave me are my two youngest brothers. When Anna came into my life she had a little bundle of joy. A baby not even a year old. I had never taken care of a child before and now I was changing diapers, putting the chubby feet of this little one on his cheeks and rocking him from side to side and watching him laugh hysterically. Who knew that taking care of a baby could be so much fun?
Then my youngest brother was born and we had a little sage who would look you in the eyes and melt your heart. This is still true today. My youngest brother was so scrumptious that playing with him, protecting him, and watching him, filled all of us with great joy.  I'm blessed to have my brothers in my life and the words to describe my love for them would take too much time for this moment.
My big family has its share of craziness and dysfunction, yet it is so full of love and the desire to live life with passion that I am every day filled with gratitude for this mess. This gift of my family, as it is today, is full of Anna's life and she will always be a part of us.
Anna embraced all her roles with great passion, and after marrying my dad, Anna embraced the role of mother for me as well. When I was fourteen, Anna adopted me and she was my legal mother for more than twenty years, although I saw very little of her after 1985. I called her "mom" and she lived up to it for those years. I know what parenting takes, and as a mother, for me, Anna rose far above what many biological parents do. She cared for me when I was sick, took me to doctor's appointments, made sure that I ate the right foods, forced me to study at night, yelled at me when I did stupid things, laughed with me, and embraced me when I cried.
I always get a little laugh when I look at the birth certificate that was issued after Anna adopted me. I was born in 1961 and the new birth certificate listed Anna's age as 14 at the time of my birth and my dad's age as 30.
Years later, as an adult, I felt that the adoption was a mistake and I asked Anna if she would be hurt if I reversed the adoption and/or would she contest the action.  She was happy for me and completely agreed that the reversal was the right decision.  In August of 1998, my birth mother adopted me from Anna and I was issued my third and final birth certificate.
My two youngest brothers will never remember, as most children don't, the intense and genuine work that Anna and my dad put into completely loving them in those early years. Even though Anna adopted me and my brothers, she was always different with her sons. She loved them and was committed to them completely and I believe that this lasted until her death. Anna and my dad were an amazing team in those early days. As the children grew, Anna became more restless with family life. The Anna of their early years was very different. Regardless, being a good parent takes a lot of work and Anna gave of herself for many years. She was in a household of five boys plus their friends. I know about parenting and I don't know how she maintained as much of her sanity as she did.
Our family, as it was, was not to last. Eleven years later when destiny pulled Anna's heart in a different direction, she was finished with the beautiful family that she helped create. She knew that she needed a new life and she followed her heart. If I'm honest, this hurt a lot, but I understood because I too was in the process of creating a new life for myself. Her decision ultimately benefited all of us. Anna always respected those who followed their heart.
Through many years, Anna was good to me. From the day we first met, through the blissful summers on Cape Cod, to helping me navigate my teen years, and into my blessed years diving into Eastern mysticism and meditation, Anna always treated me well, and more importantly, accepted me for who I was. I'm not saying that she never got crazy with me, but she always came back to loving me.
I hadn't seen or heard from Anna in many years when one day last year I was so surprised to receive this simple email from her, "Happy Birthday Big Al, Think of you so often. Have a great day. Love, Anna" This is the way Anna loved. And if she sent you something like this, the love on the other end was big.
Before Anna died, I did not miss her, but something between us was, unknowingly, incomplete. Now that she has passed, I miss her, and knowingly, feel complete.  Life and death are strange this way.
It is my hope and prayer that Anna, wherever she is, feels whole as well.  She fought for herself and for others her entire life for the elusive feeling of contentment, wholeness, and belonging. Somehow, somewhere, it is my prayer that Anna has come to accept herself in the same way that she accepted me, with love.
---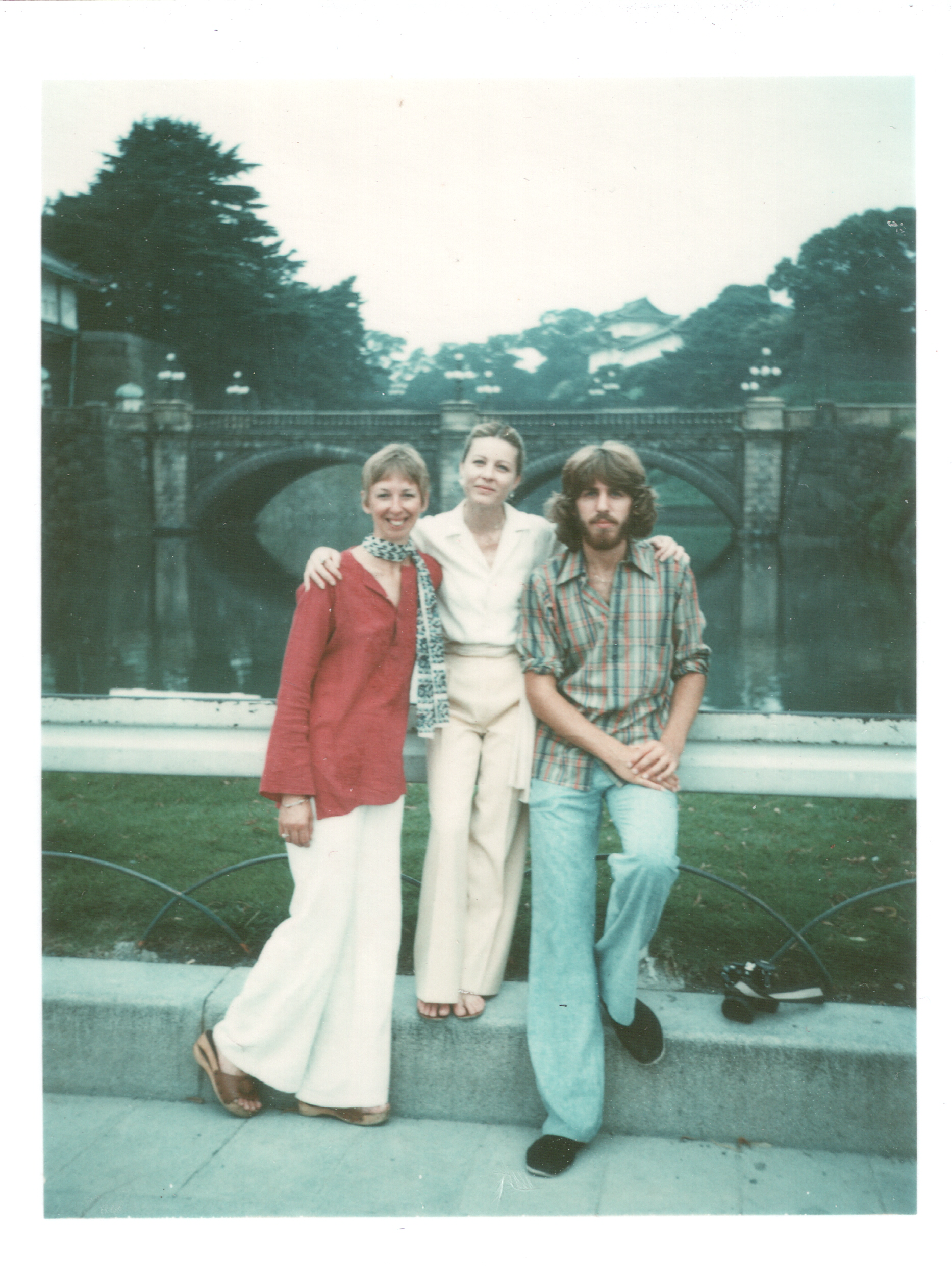 Anna knew that I loved to travel, so when she asked me and her assistant Elaine to travel with her to Japan to promote the remake of The Miracle Worker, I was jazzed.  It was an amazing trip and the last time we traveled together.  After Anna passed, this photo was given to my brother, who gave it to me.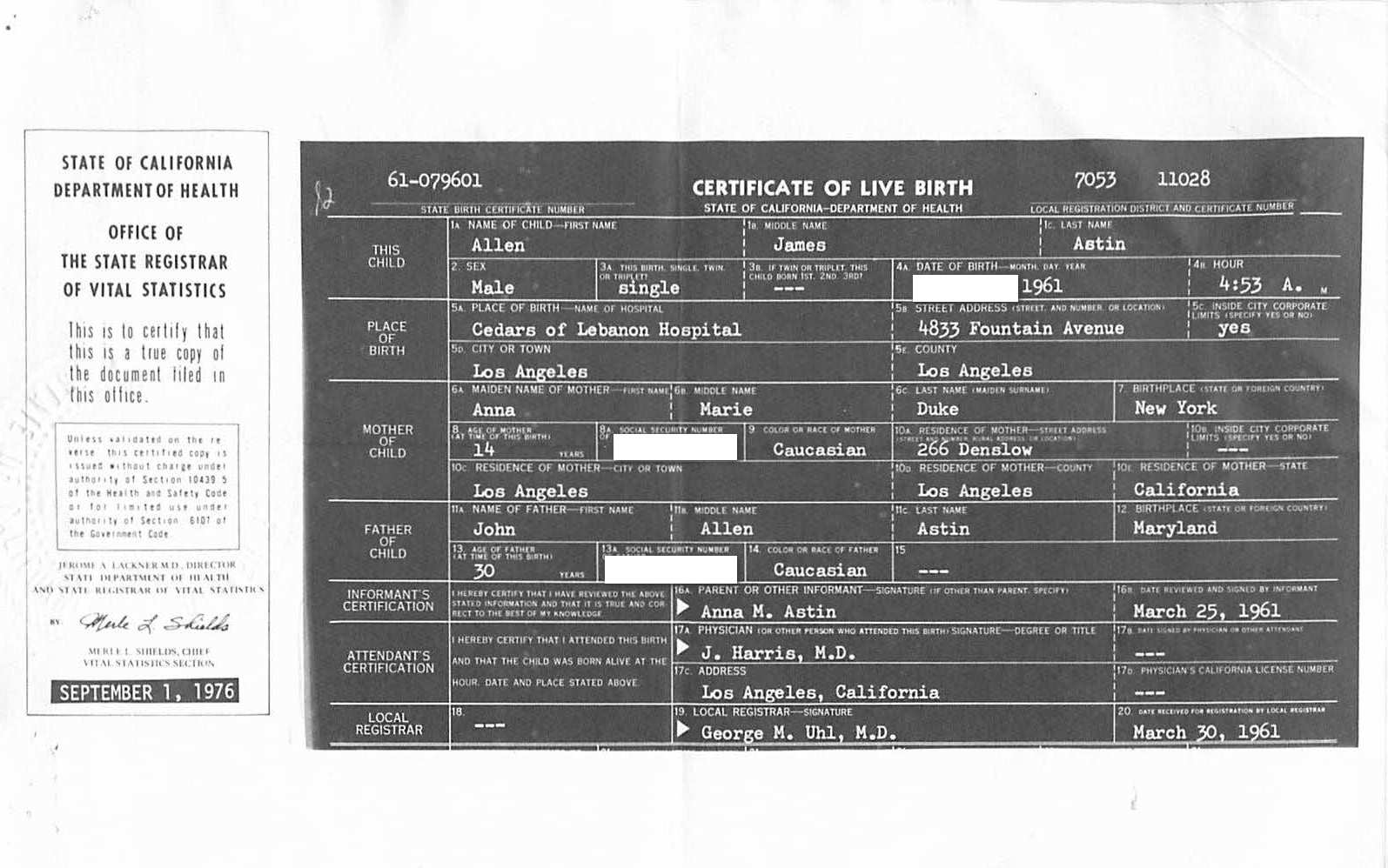 My birth certificate issued after Anna adopted me.